Availability
At The Firs, we are able to offer you a range of show homes from several well-known leading manufacturers.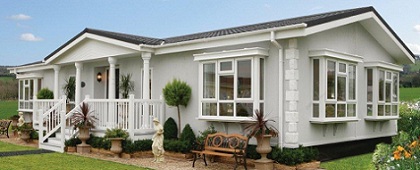 The Prestige Renaissance was unveiled at the 2010 Stoneleigh show and was quite the show-stopper. Bella Brodie, Editor of Park Home News magazine commented , "The Firs and Prestige have between them come up with a dream property. This is a really stunning home which is undoubtedly going to be one of the most sought-after park homes in the UK this year. The combination of this home and such a well-situated park makes this an extremely attractive proposition for buyers."
This is currently Prestige's leading model and offers everything you could want in a park home. Entrance pillars, French doors and chandeliers all add to the grandeur of the home and successfully mixes contemporary with traditional.
Lounge, two bedrooms, fitted kitchen, study, en suite bathroom, Vaulted ceilings throughout
9mm Plywood wall panels, caulked, primed, scrim taped & texture coated
Gas combi boiler and radiators in mains gas & LPG
Reflective interior 12mm foil backed plasterboard
Insulated floor, walls and roof compliant to BS3632
Maintenance free white UPVC fascias, bargeboards and side soffits
Please press here for more information on the Prestige Renaissance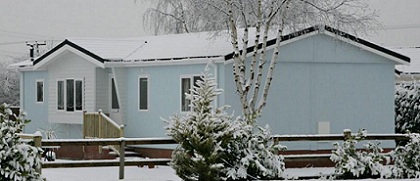 This model is perfect for those who are looking for a stylish, unique home but have a smaller budget. The kitchen comes fully furnished with all the basic equipment you need and connects to the dining area which makes hosting dinner parties and entertaining family and friends really easy. There's plenty of space to spread out in the lounge and is extended with a bay window which features a window seat – a calming place to sit and just watch the world go by.
Up to two double bedrooms, study, fully equipped kitchen, lounge/diner, dressing room/walk-in wardrobe, en suite
Exterior Render Finish with Cape Cod Apex
PVCu double glazed K glass windows and doors including French doors to lounge
Gas Combi wet system heating
Loft space
Please press here for more information on the Tingdene Mulso Lodge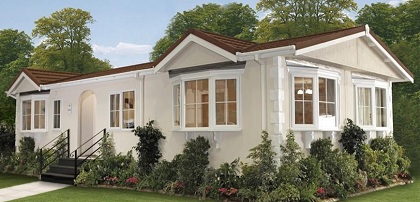 This park home offers a high specification for not as large a budget as you might expect. Complete with a large, spacious cross lounge, four bay windows, en suite shower, walk-in wardrobe and separate hallway it has true potential in becoming the home where your heart is.
Loft space, fully furnished, lounge with separate dining room, bathroom, en suite shower room, walk-in wardrobe
Exterior Render Finish
PVCu double glazed windows and doors with 4 bay window
Full central heating Interior lighting pack
Built-in hob, oven and hood
Please press here for more information on the Tingdene Barnwell
Availability
To find out current availability contact Amos Webb on 07775 538 123 or 01449 673890.

Although we have a range of show homes here which are bound to tempt most tastes and pockets, we recognise that you may want to have input into the design of your own home.

We have great relationships with industry manufacturers. We welcome buyers who have found a home but were looking for the right park to live on, or buyers who know they want to be here but need help in finding the right property.

Alternatively if you haven't got to that stage yet and just want to find out a little more about what park life is all about, we're happy to show you round and explain!